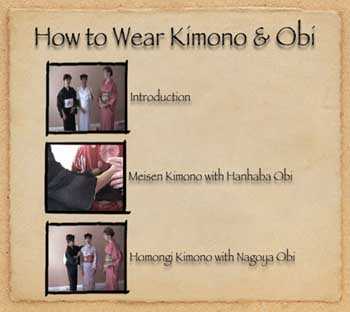 New DVD video
Rising Sun Imports proudly presents a New DVD Video: Step-by-step instructions on how to wear kimono and tie obi, demonstrated by a Japanese Kimono dressing expert.
If you have ever been confused by the confounding still photos or worse yet book drawings that attempt to explain Kimono Dressing- you will be pleasantly surprised and delighted with this amazing Video.
From Underwear to finished Obi tying- and every accessory in between!
US$20 - SOLD